Servo Motor Tutorial for Arduino and ESP8266
In this tutorial you learn everything you need to know about the functionalities of a servomotor.
First we learn the theoretical foundations how a servomotor works.
In multiple example you learn how to control one or multiple servo with your Arduino or ESP8266 board.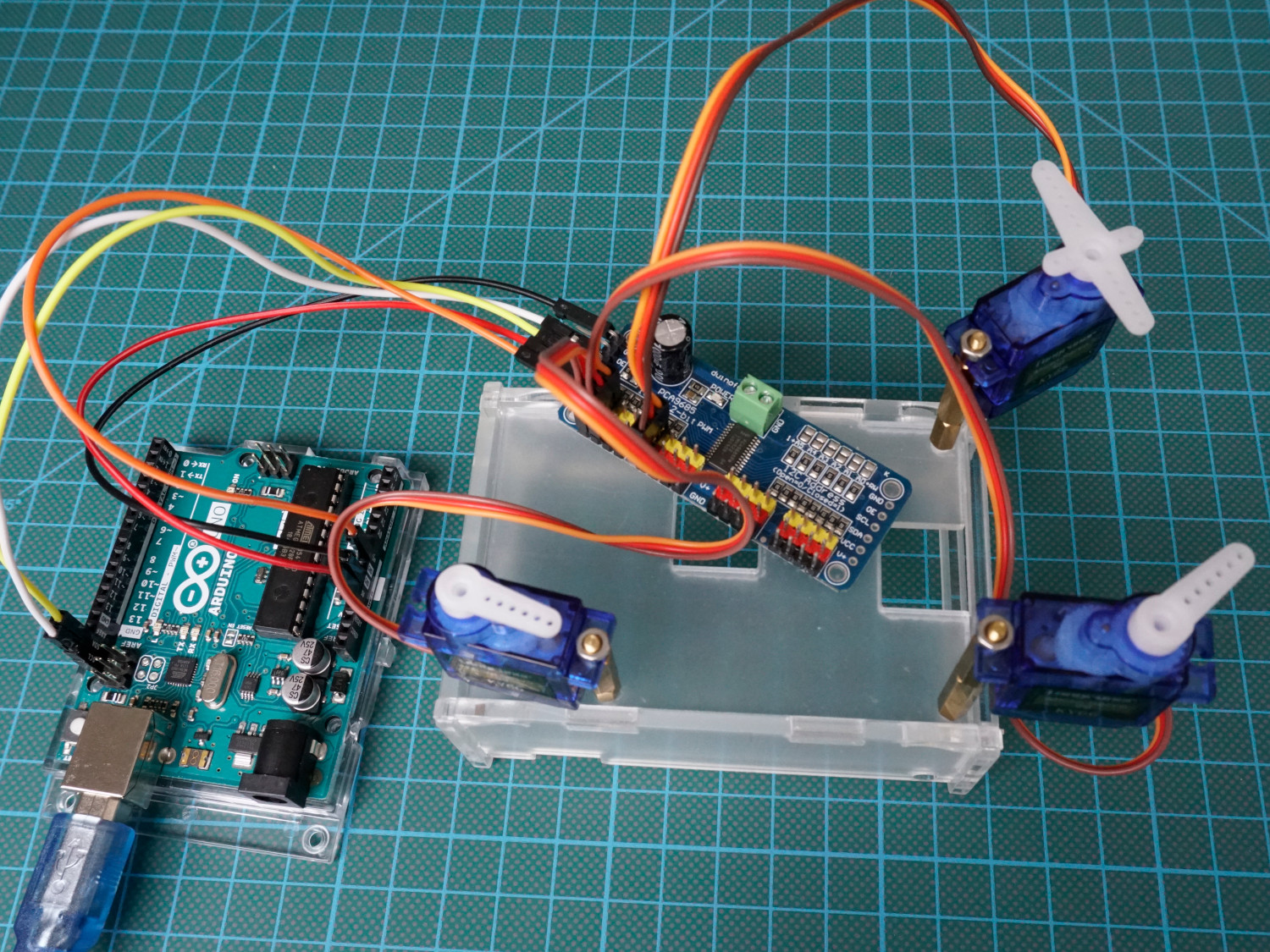 A servomotor is an electric motor which can precisely control the angle position, velocity and acceleration. Therefor the motor is using a closed-loop feedback mechanism. A Servo consists of the following parts:
An electric motor (DC motor or asynchronous motor or synchronous motor)
A sensor for position feedback
A controller to regulate the movement of the motor according to one or more adjustable setpoints, such as the desired angular position of the shaft or setpoint speed, in a control loop.
Servos are used in applications like robotics, CNC machines and different fields of automation technology.
I use the following parts for this tutorial
A microcontroller of your choice (Arduino, ESP8266, ESP32)
Servo Motors
Potentiometer
PCA9685 16-Channel Servo Drivers
You find all links to the parts on the Components and Parts page