Shift Register Tutorial for Arduino, ESP8266 and ESP32
Do you know how to increase the number of digital pins for your microcontroller?
With a shift register it is easy to add more digital inputs and outputs to your Arduino, ESP8266 and ESP32 micrcocontroller.
Learn in this article:
Different configurations of shift register
What is the right application for each configuration
In total 3 examples witch different configurations of shift registers and their combination to read the state of multiple buttons to control different LEDs.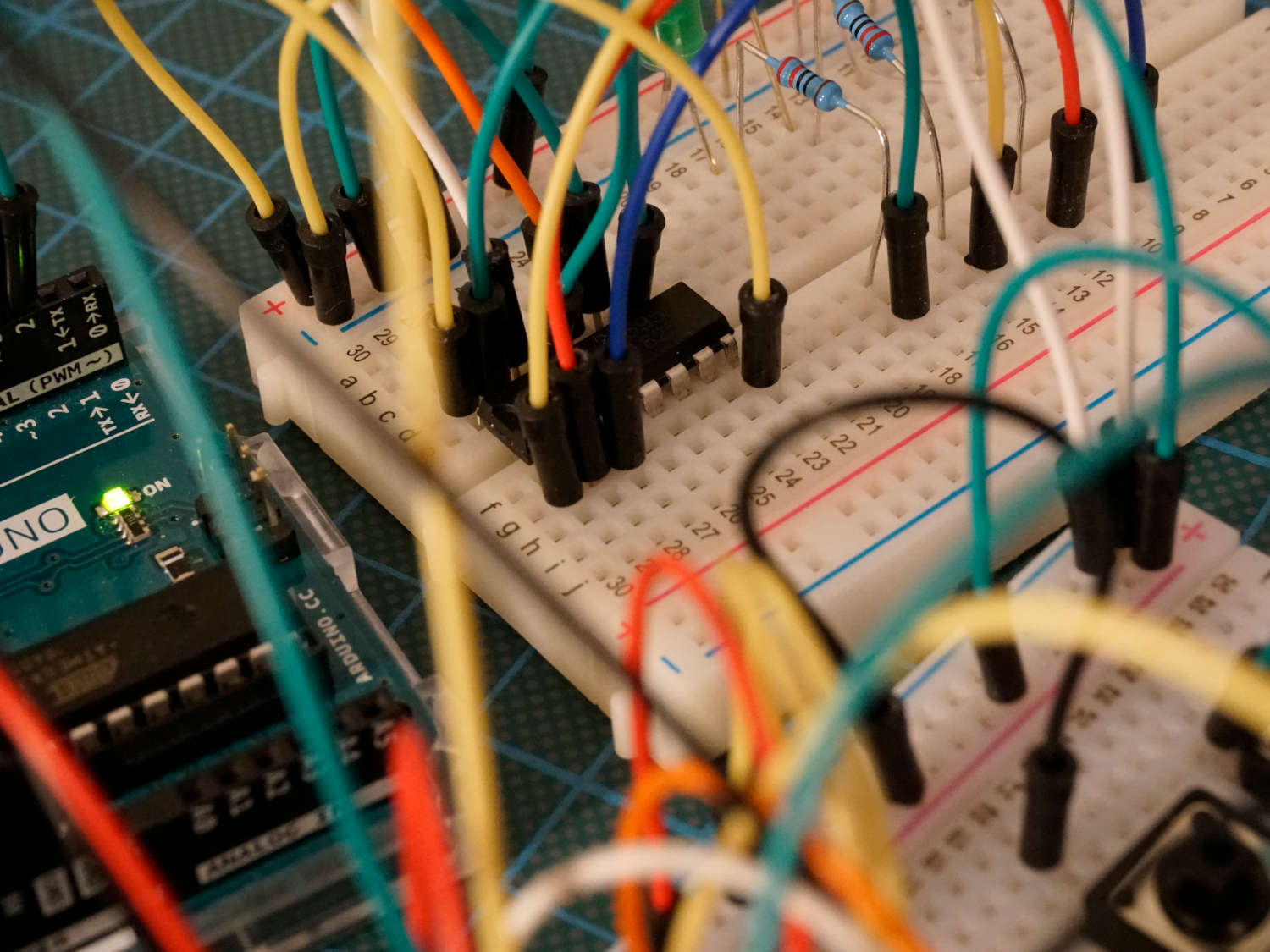 Microcontroller Datasheet eBook
The 35 pages Microcontroller Datasheet Playbook contains the most useful information of 14 Arduino, ESP8266 and ESP32 microcontroller boards.
The 74HC166 is an 8-bit serial or parallel-in / serial-out shift register. For the power supply, the minimal voltage is 2V, the maximum voltage is 6V with a typical voltage of 5V. Therefore the 74HC166 can be used with an Arduino as well as with a ESP8266 microcontroller.
If you are interested in the whole datasheet, you find it on this website.
The right picture shows the pins of the 74HC166 which I describe in the following section.